Amagansett, NY - Take a look at some construction photos of our prefab home in Amagansett, New York.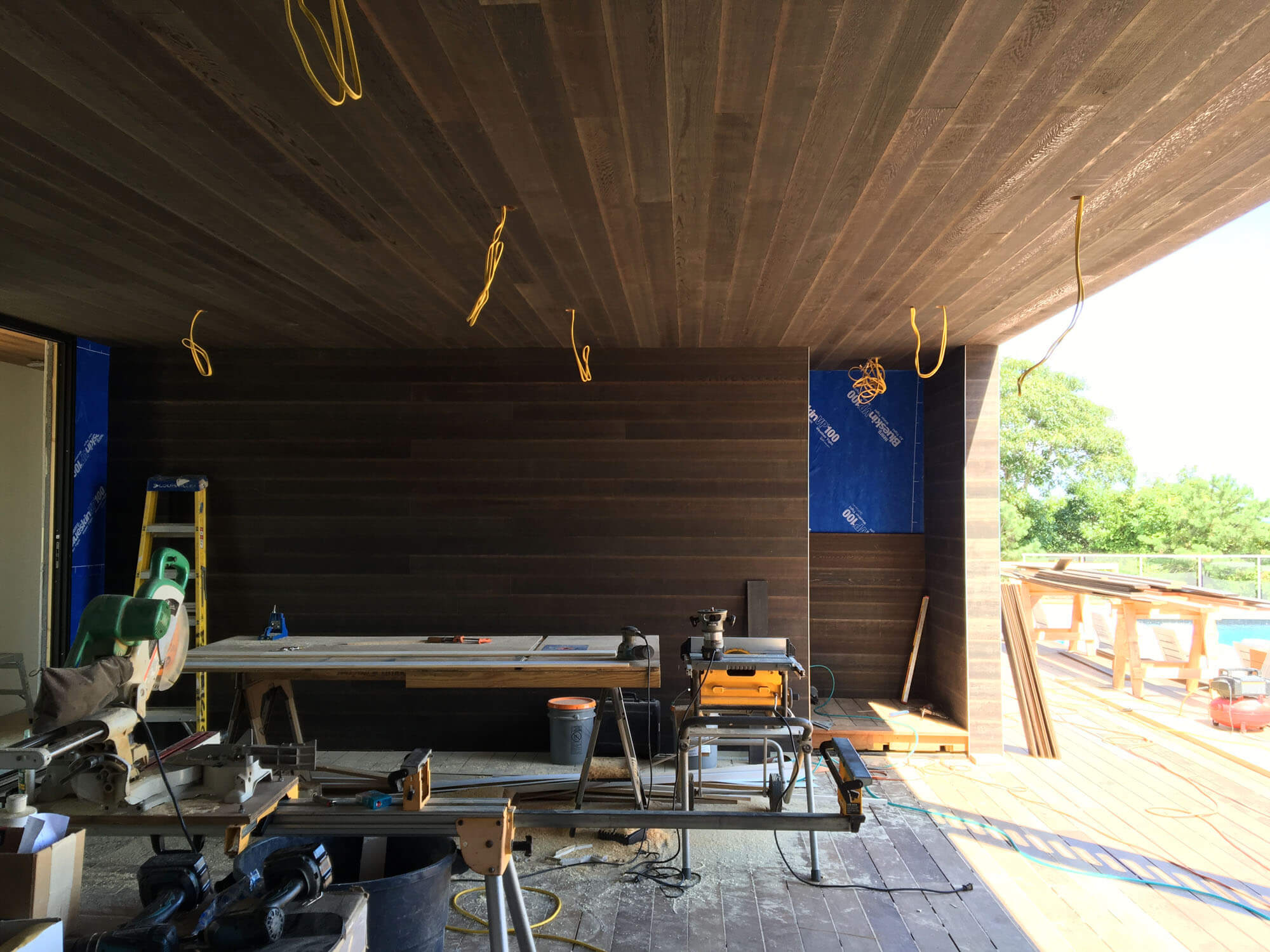 Enclosed deck space - A stained cedar wall separates a partially enclosed deck space from an exterior stair leading to the roof space.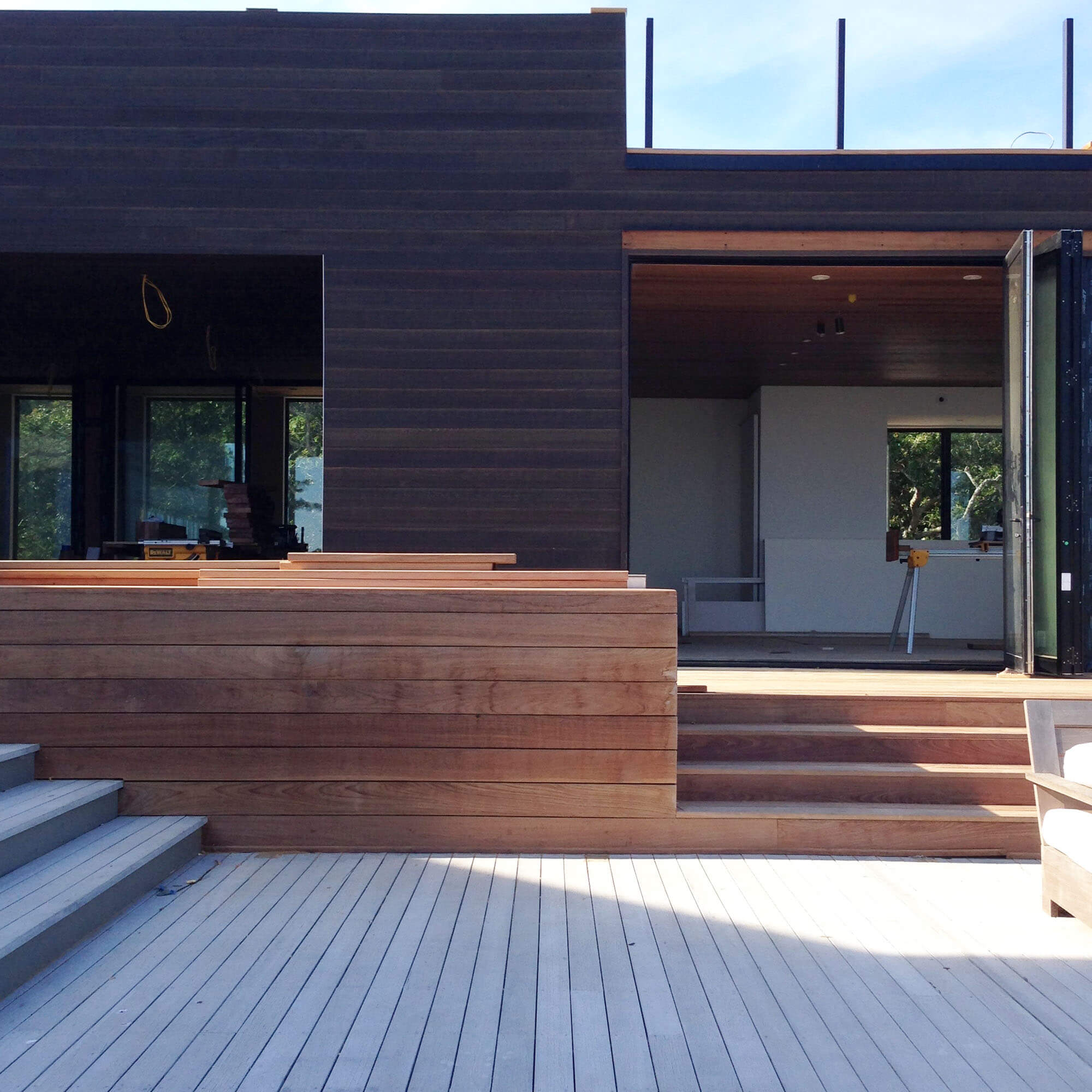 Exterior Bench - Ipe bench and risers align with the cedar edge and sliding glass doors beyond.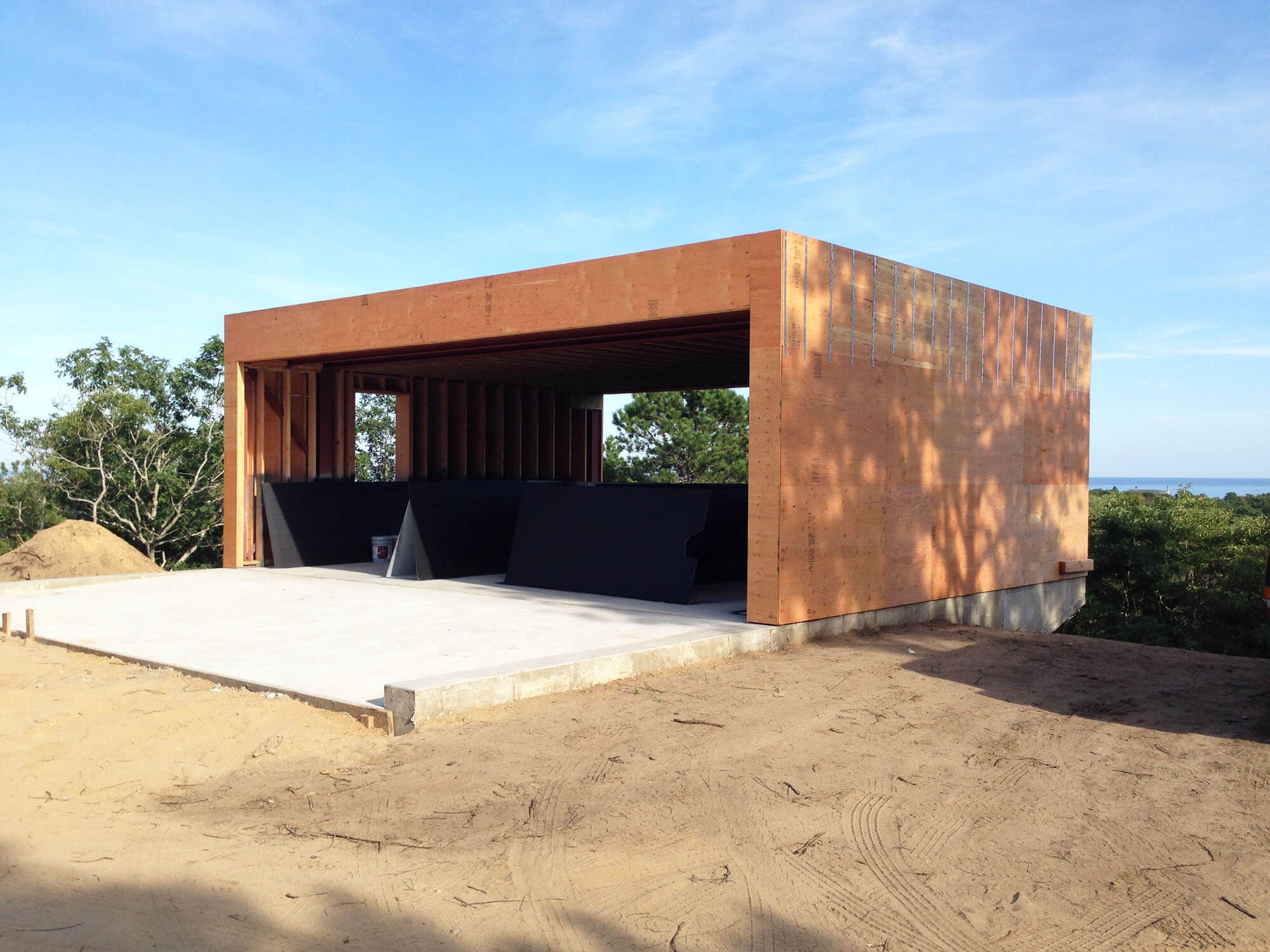 Detached Garage - Steel framing and exterior sheathing has been completed.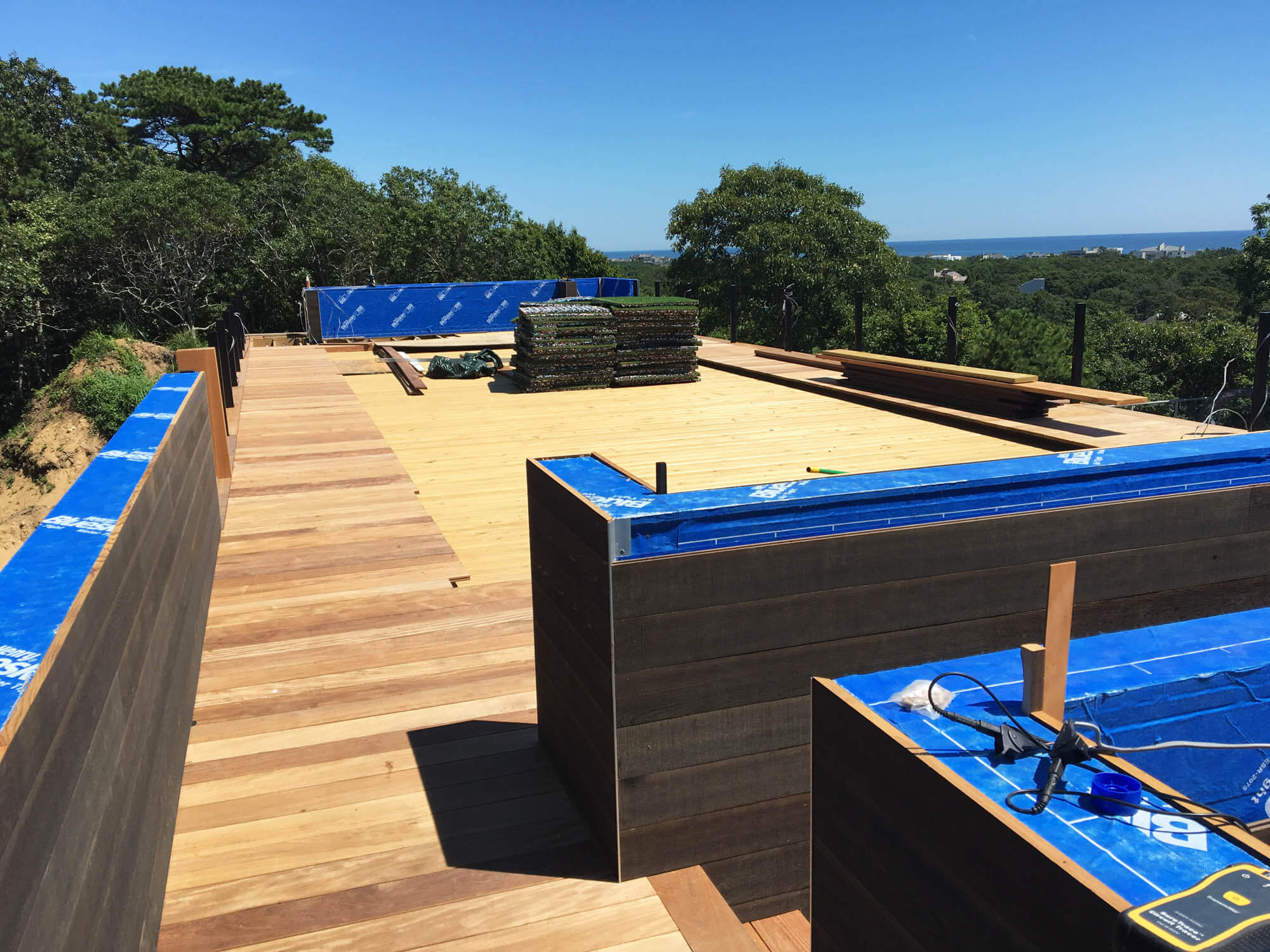 Roof Deck - Ipe decking and bocce court installation are in construction.